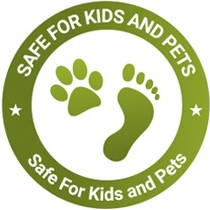 Eco Garden Pro is designed with you and your family in mind! All of our ingredients are carefully selected to be SAFE FOR: PETS, CHILDREN, BEES, FISH, AND ANY LIVESTOCK!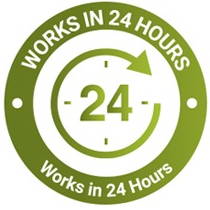 Formulated to KILL WEEDS AND GRASS FAST. Our proprietary formula will deliver IMMEDIATE RESULTS WITHIN 24 HOURS! Perfect for all residential, commercial, industrial, and agricultural use - including: driveways, sidewalks, concrete, mulch beds, pavement, flowers beds, parking lots, and farm lands.
Eco Garden Pro is designed to work effectively without any toxic chemicals. The product is Environmentally SAFE, PHOSPHATE FREE, 100% SAFE FOR GROUND WATER.
Our Best Selling Weed Killer at the Best Price
Eco Garden Pro Weed Killer is an all natural weed killer (herbicide) designed to control all manner of broad leaf weeds, grasses, and annual and perennial nuisance foliage.
Eco Garden Pro Natural Herbicide Will Work to Eliminate All Manner of Weeds.
Here is Just a Short List:
Dandelions
Clover
Chickweed
Dollar Weed
Thistle
Crabgrass
Moss
White Cover
And Many Others!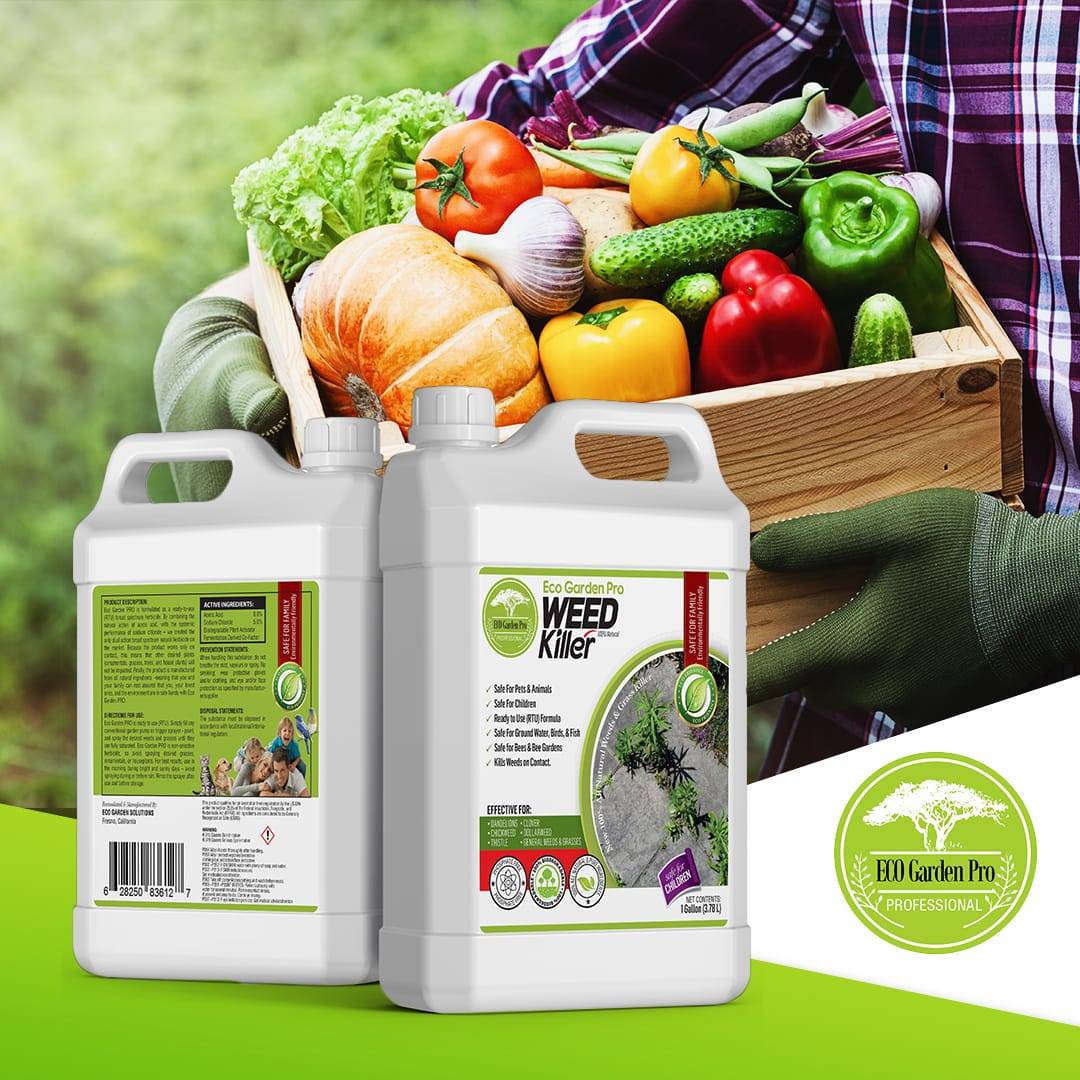 Eco Garden Pro Natural Weed Killer comes pre-mixed and is ready-to-use (RTU.) A 1 Gallon container is designed to treat approximately 1,000 square feet of space, and is sufficient for most back yards, gardens, and lawns.
---
1. No dilution is required. The product is ready to use.
2. Set the trigger sprayer on your applicator to the finest mist setting - for the best coverage.
3. For best results, use the product in the early afternoon, during bright and sunny days at temperatures above >70 Fahrenheit. Do not use during, or immediately after it rained. The product works on contact herbicide.
4. Apply the product directly to the foliage/leafs of the weeds you wish to kill. Make sure all areas of the plant are covered. Do not spray the root zone or pour the product into the ground to kill the roots.
5. Allow the product 24-48 hours to work.
---
Our organic weed killer works on contact, eliminating all foliage and leafs that it is sprayed on. By combining the natural action of acetic acid and vinegar, with the historic performance of sodium chloride blended with a wetting agent (to help it stick to the leafs) - the product is able to eliminate all manner of weeds - FAST!
---
Will It Also Kill The Grass On My Lawn?

Yes, it will.
Please note the product is a contact kill, it is non-selective. This means that it will eliminate all plants that it comes in contact with. Unfortunately, this means that if you are not careful, and use the product to eliminate dandelions on your lawn, you may get brown spots where the product has come in contact with the grass. If you are looking for a selective herbicide, this product may not be right for that application.