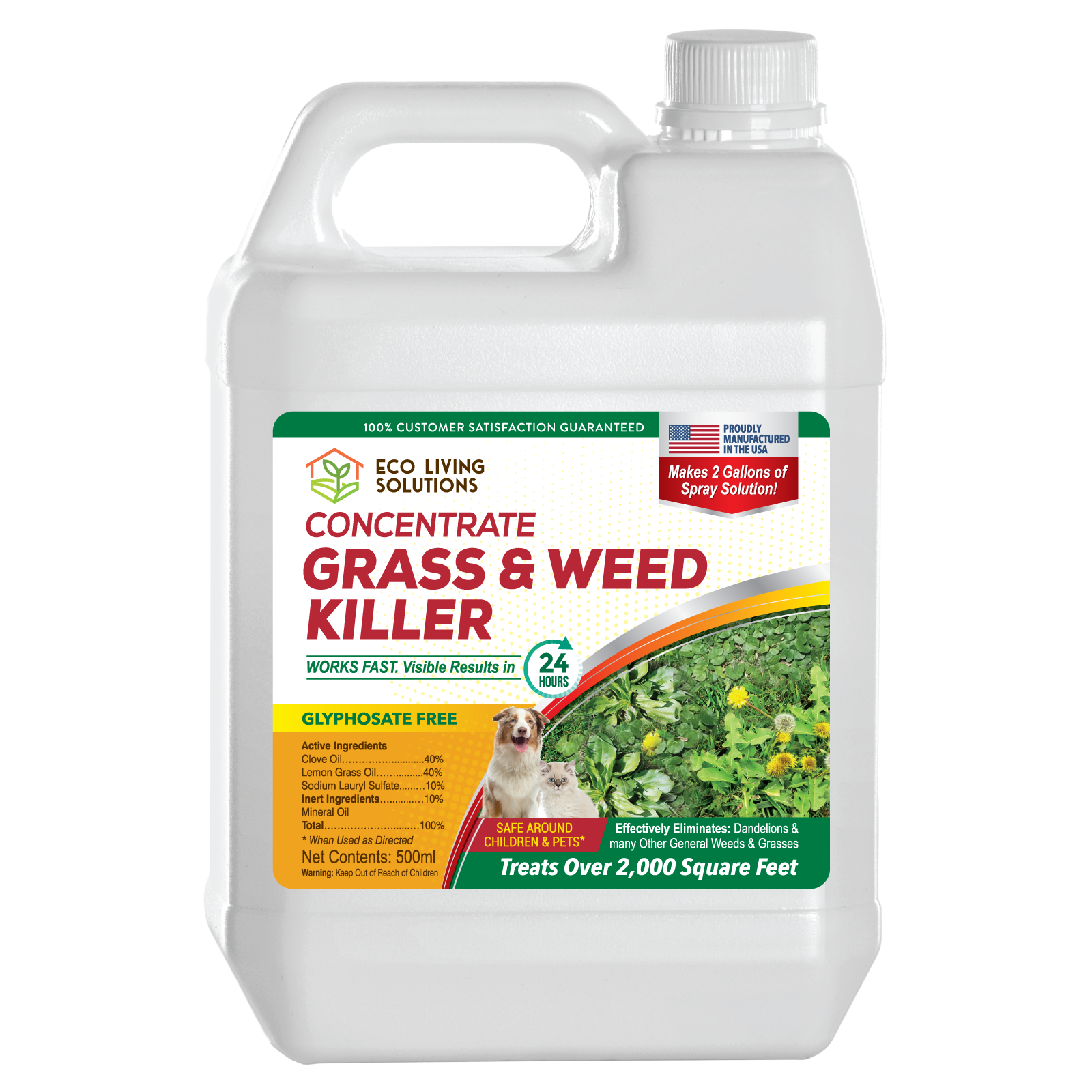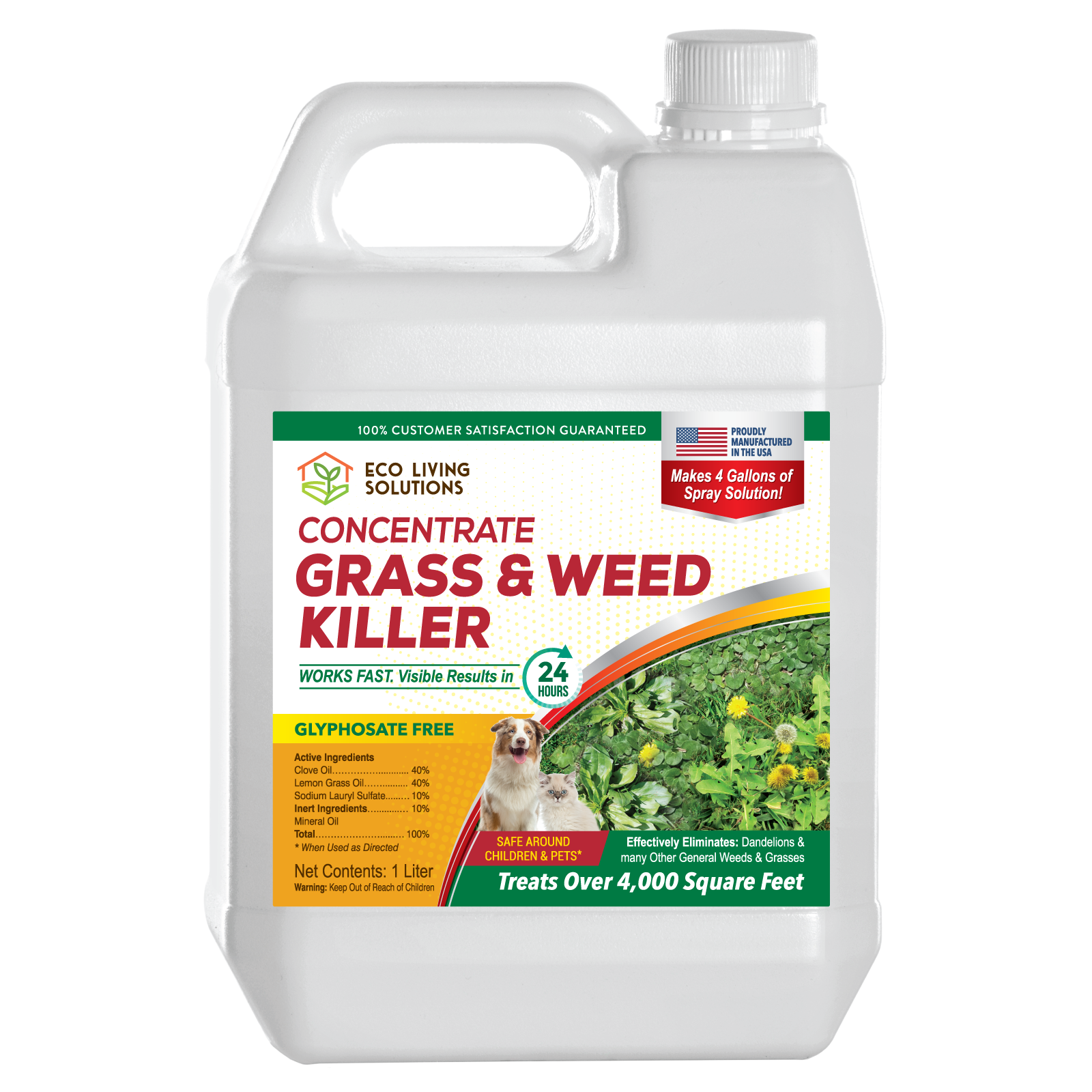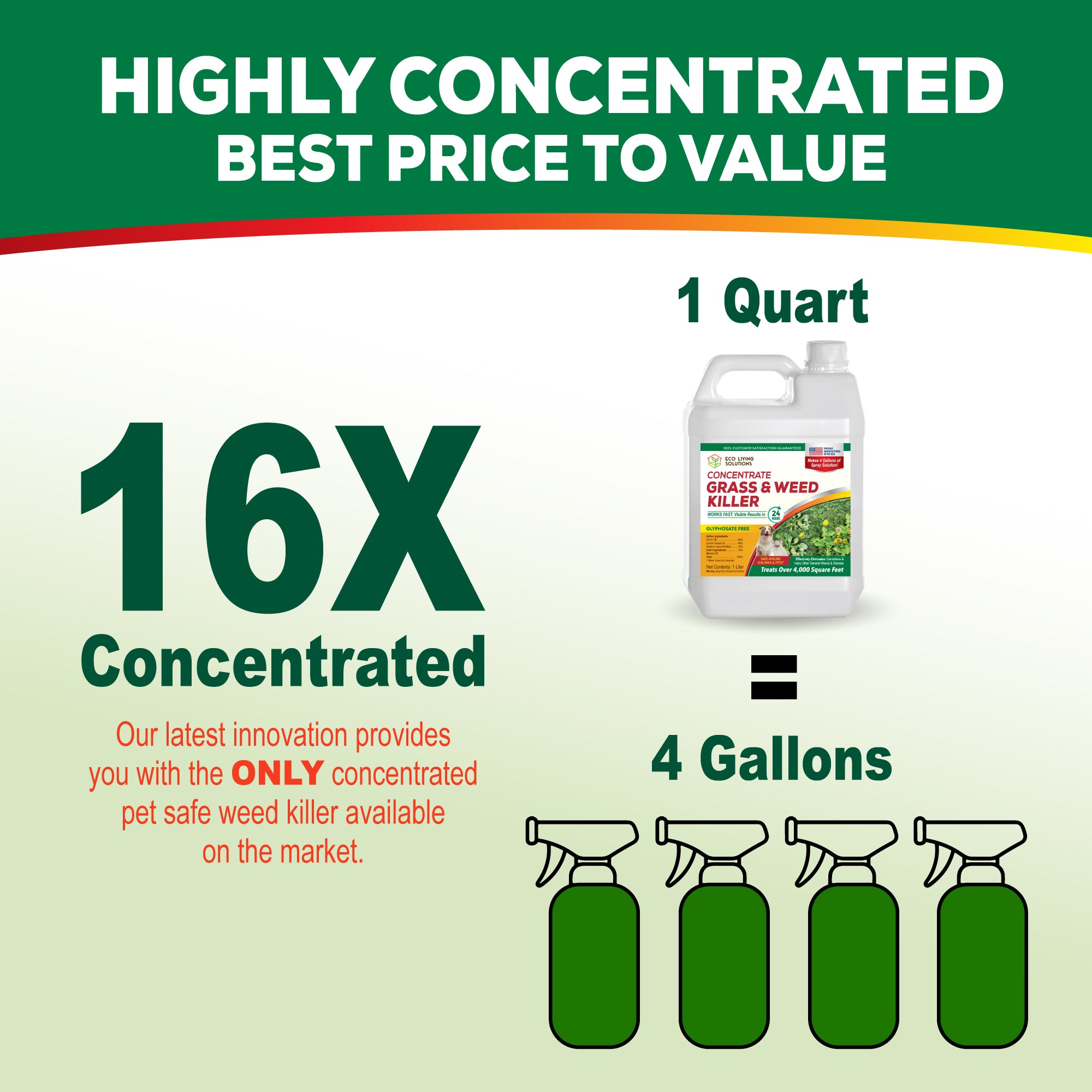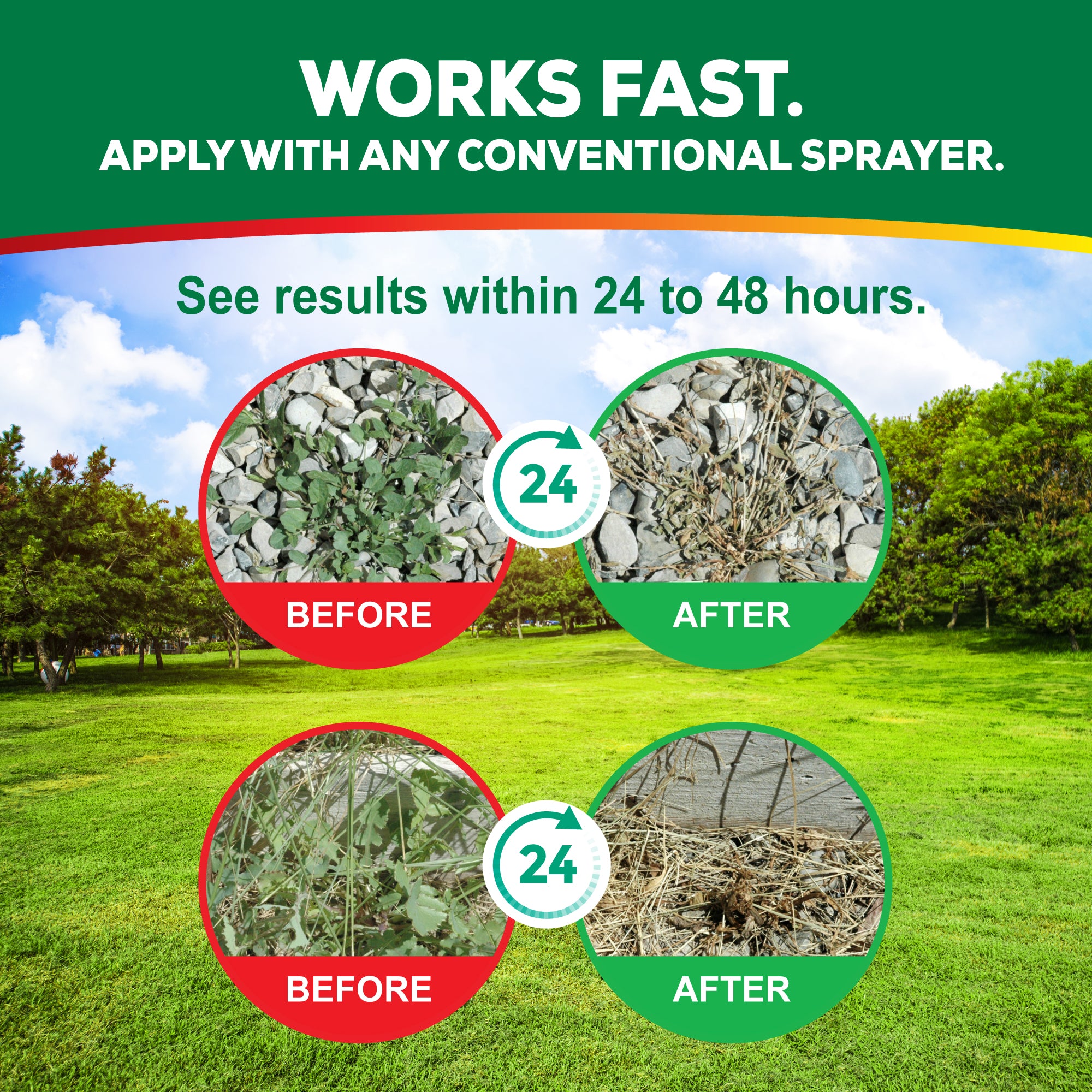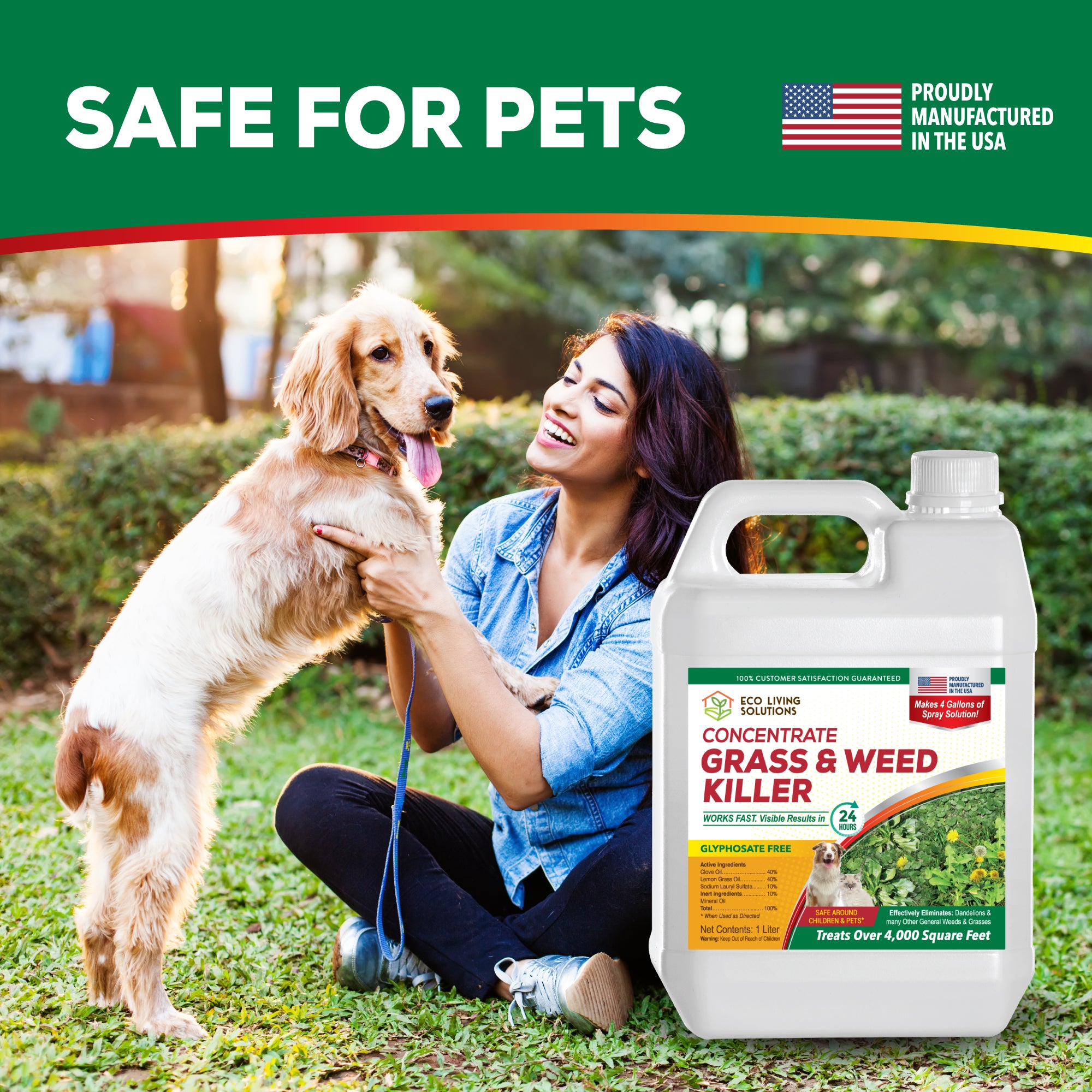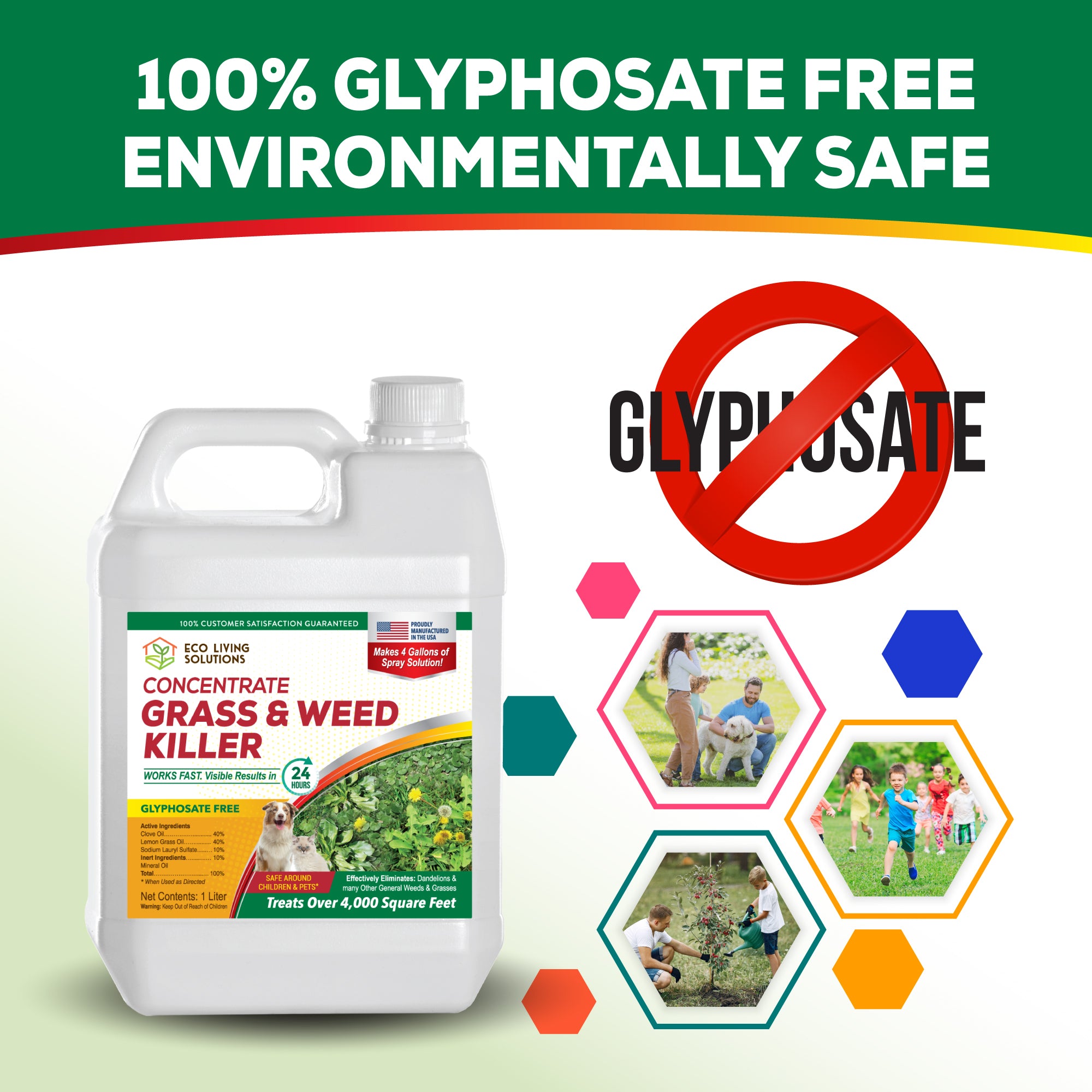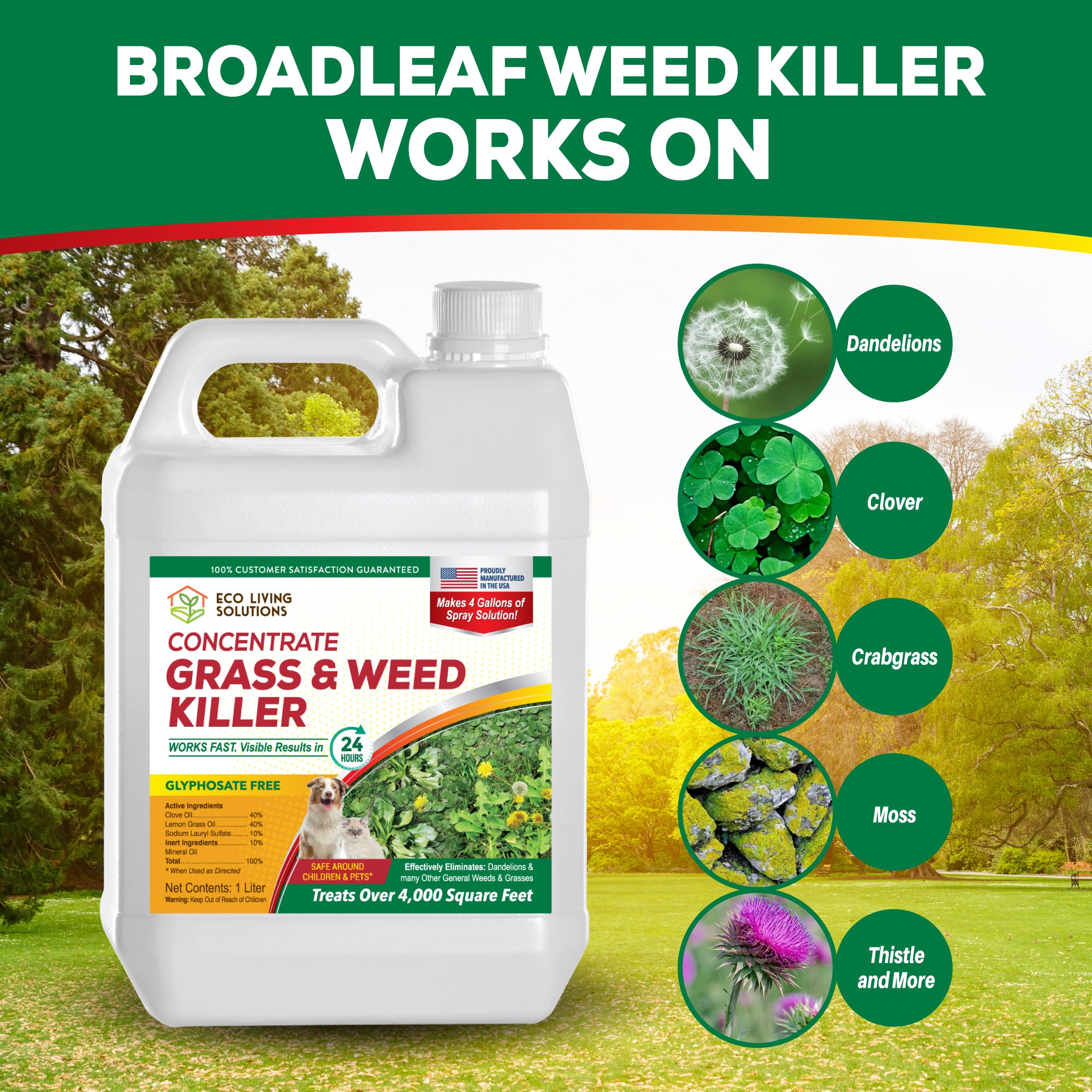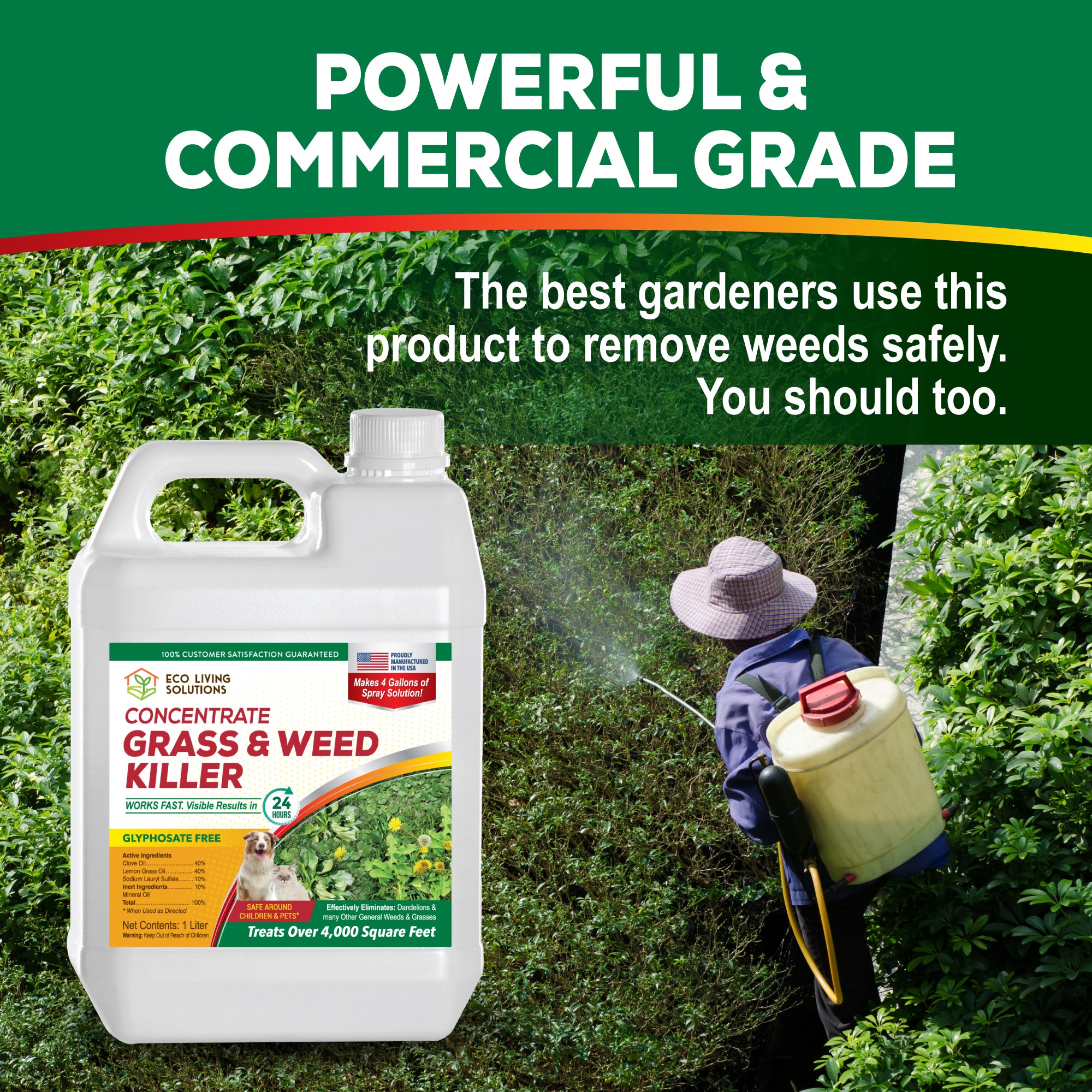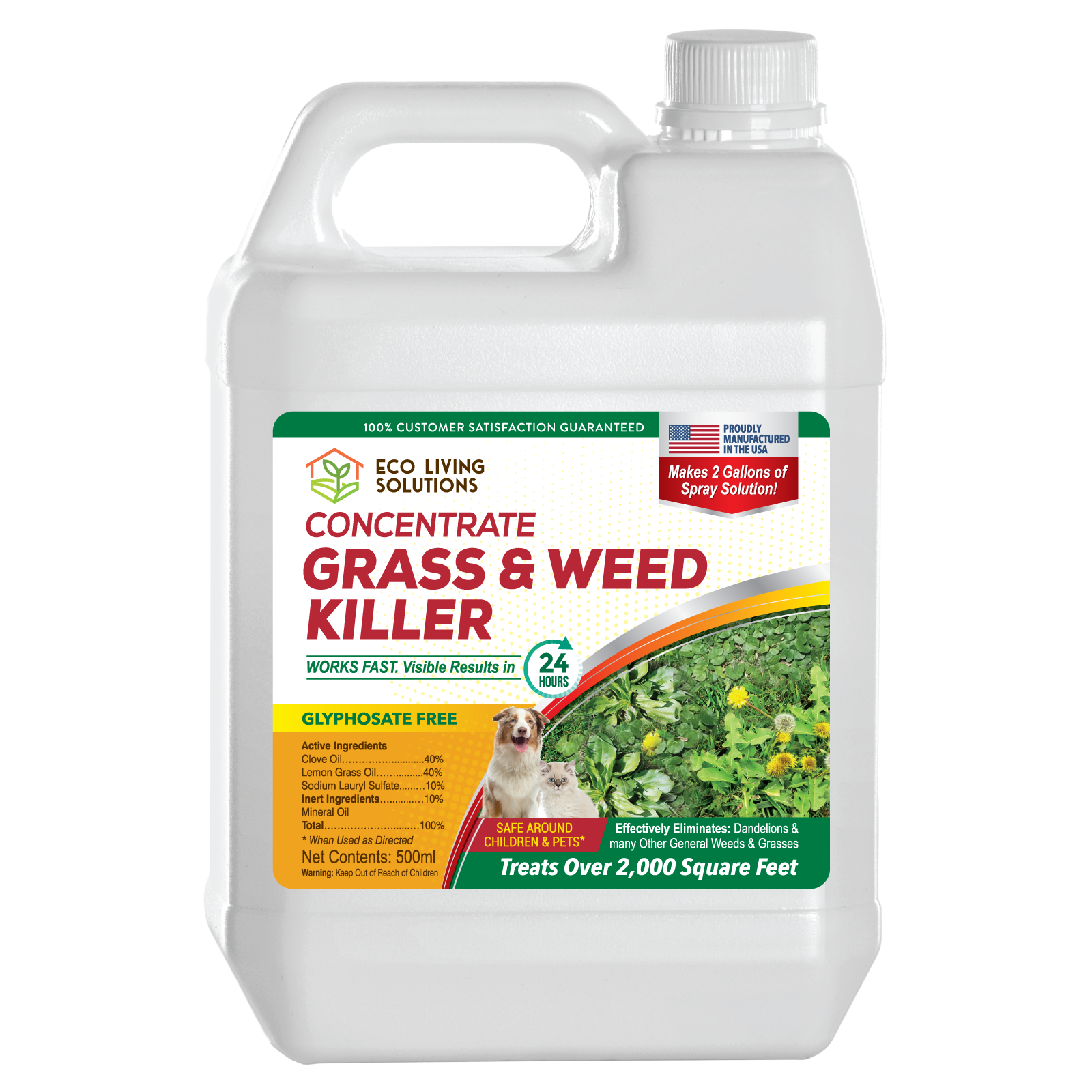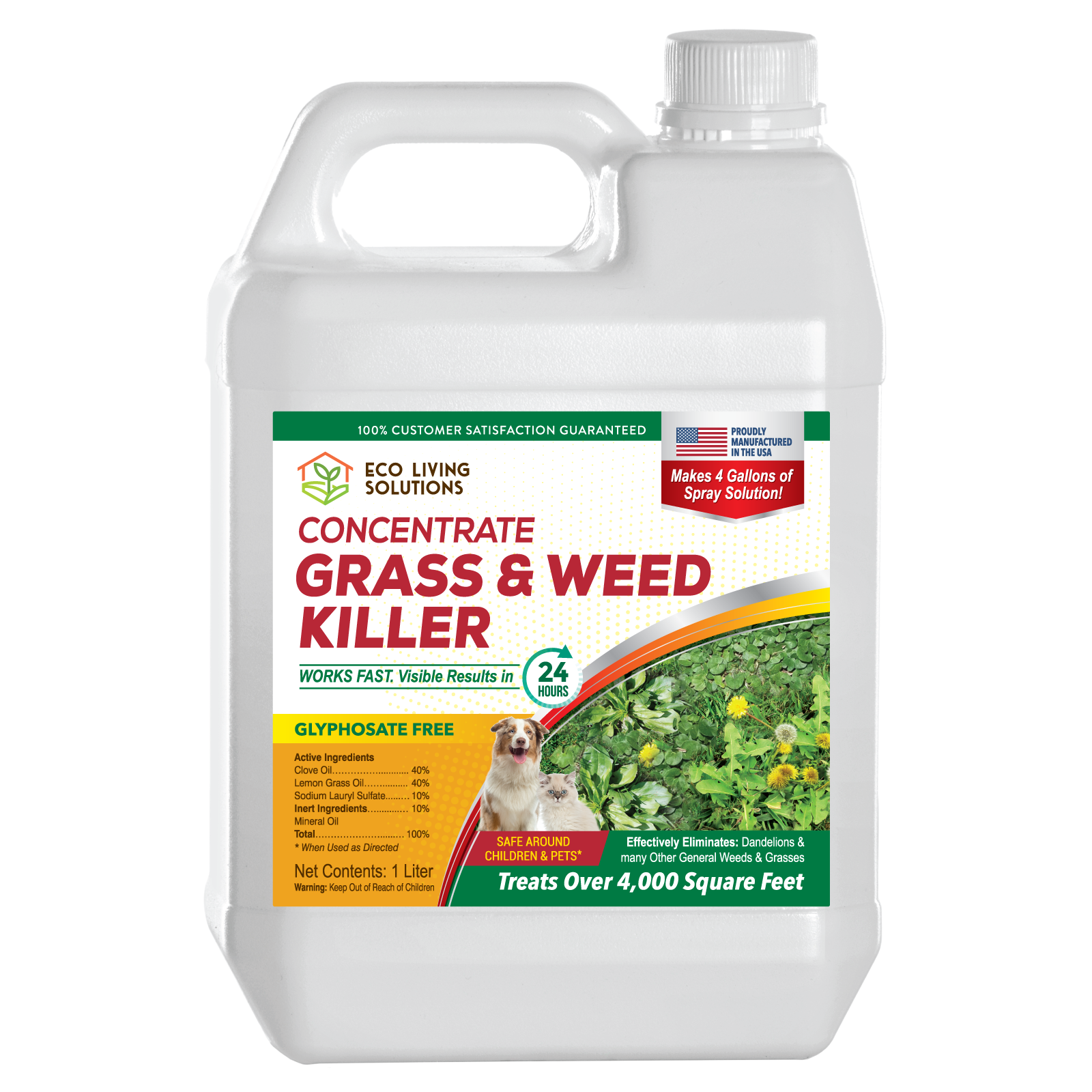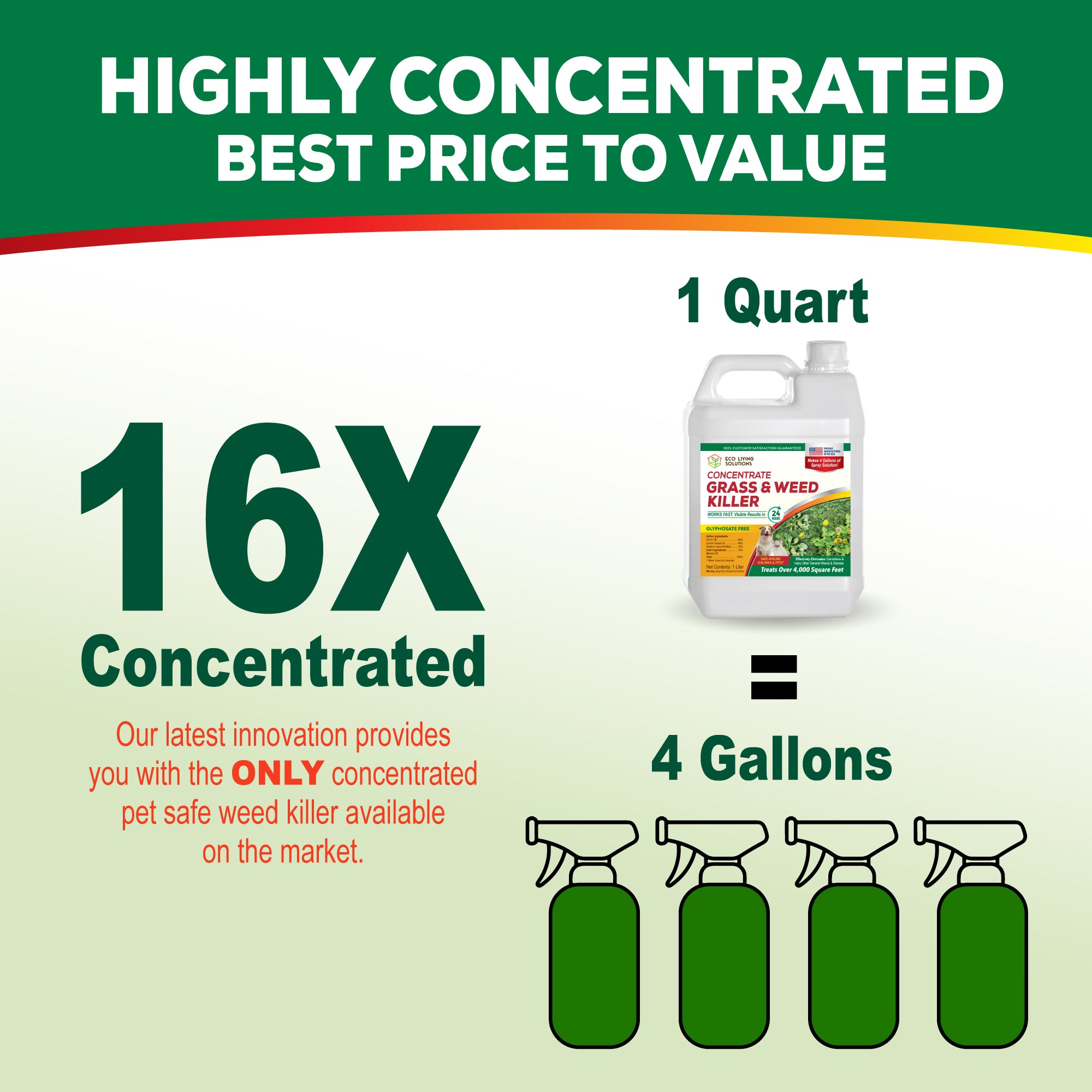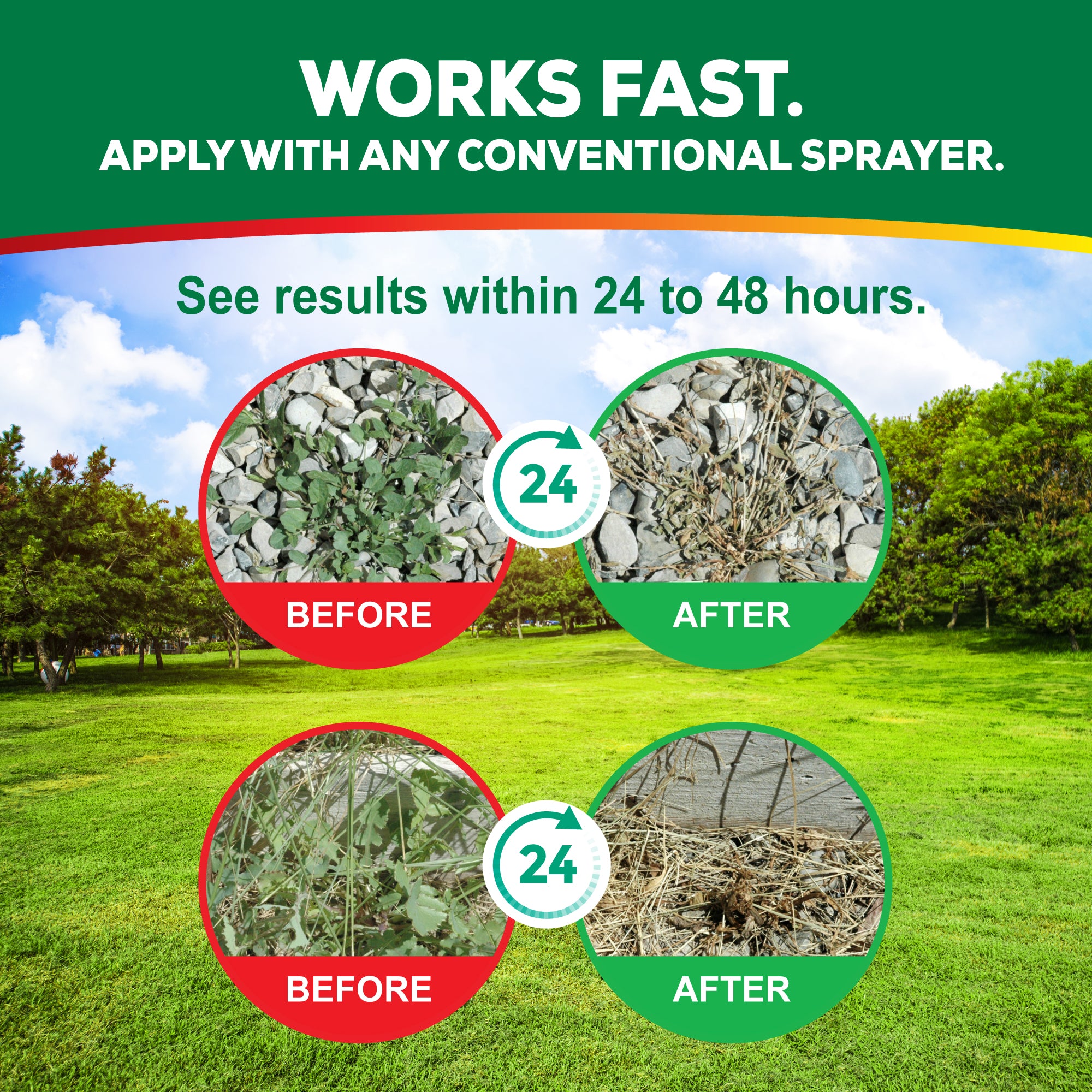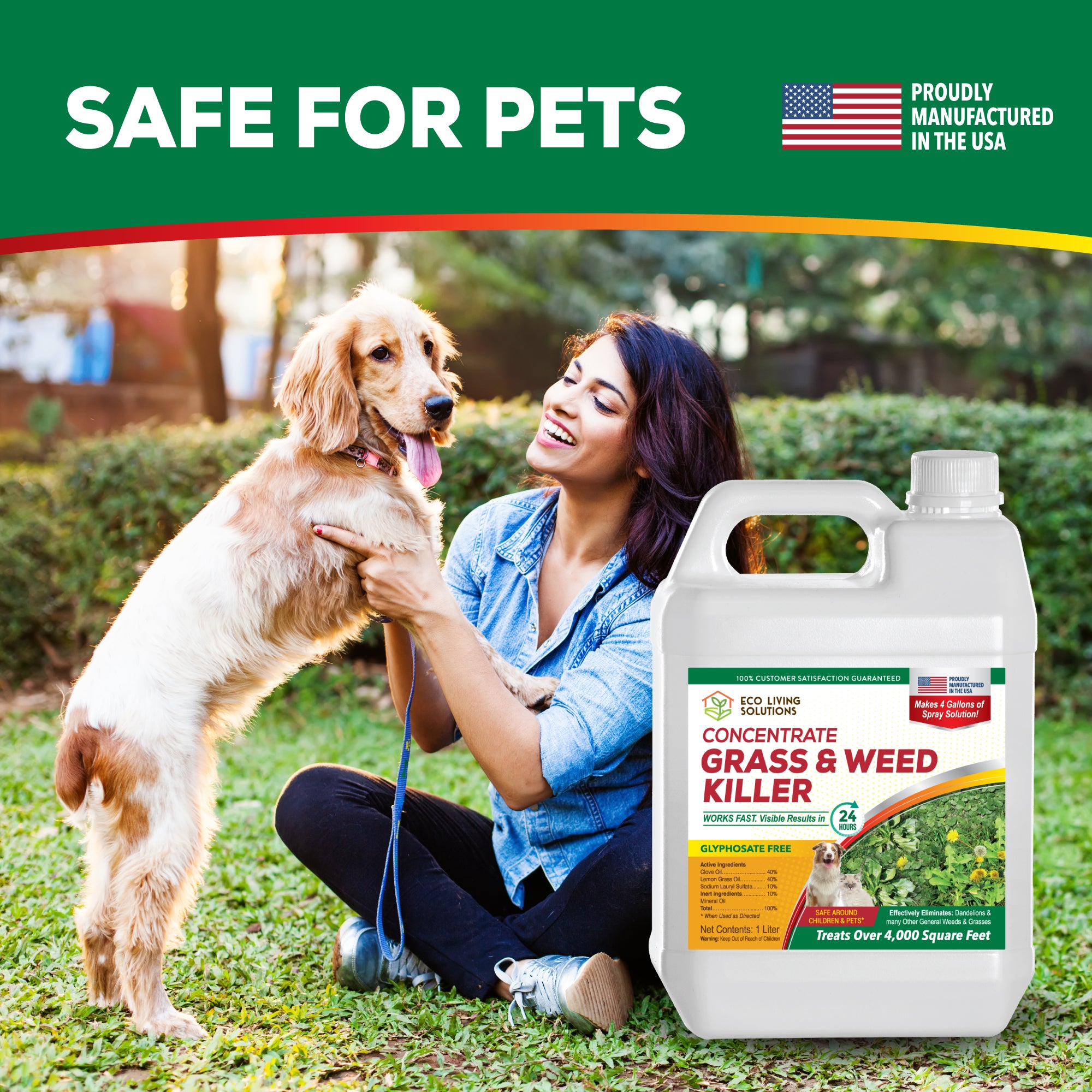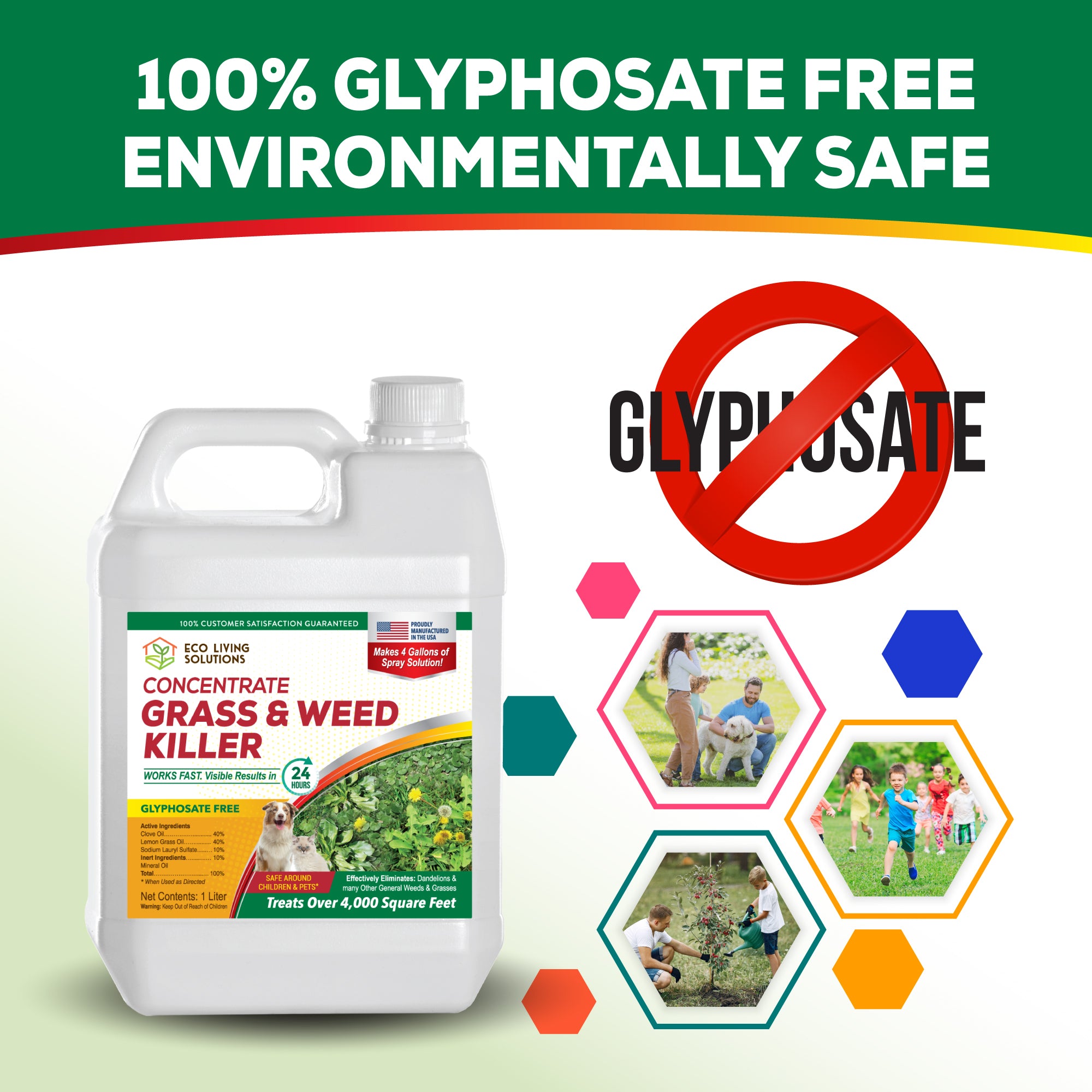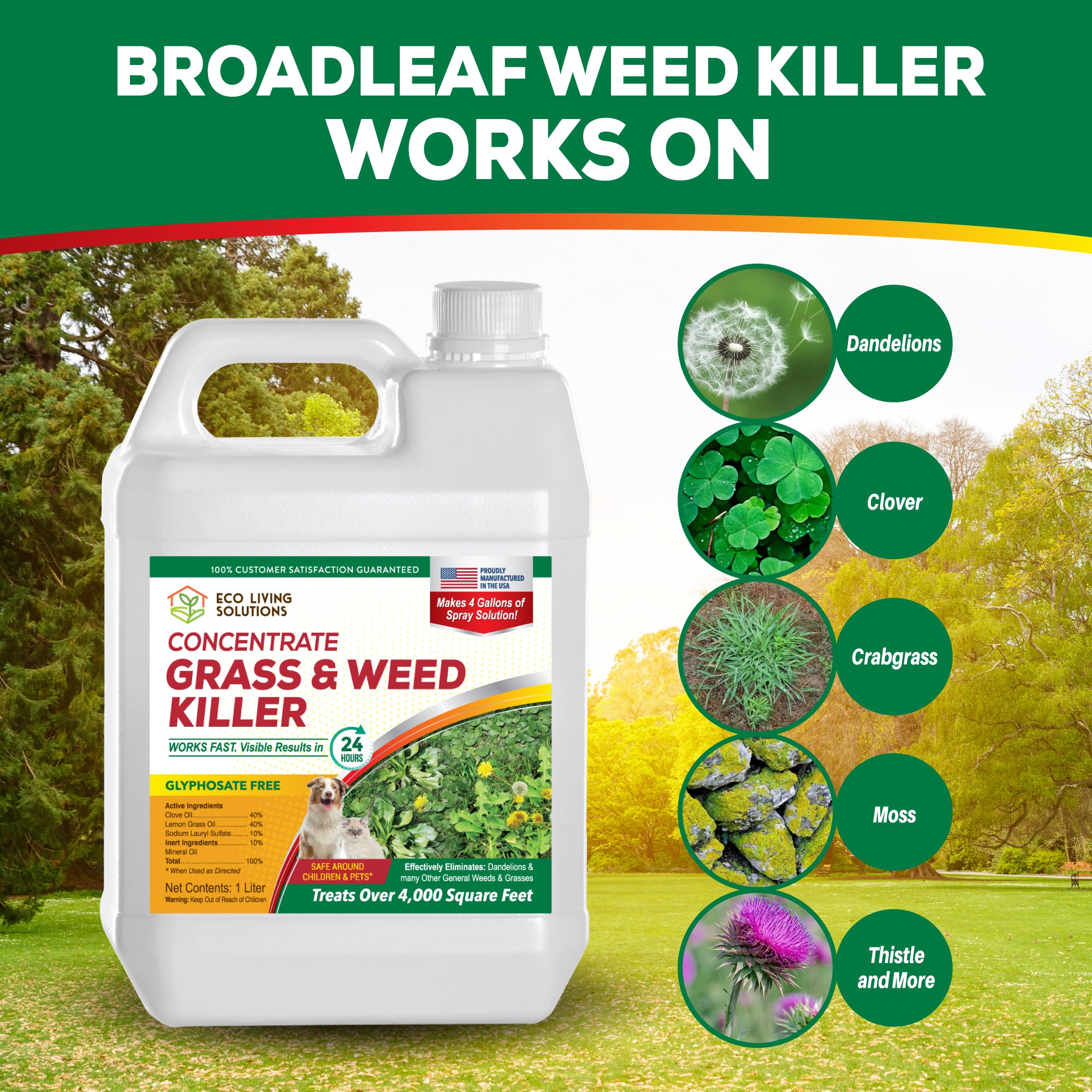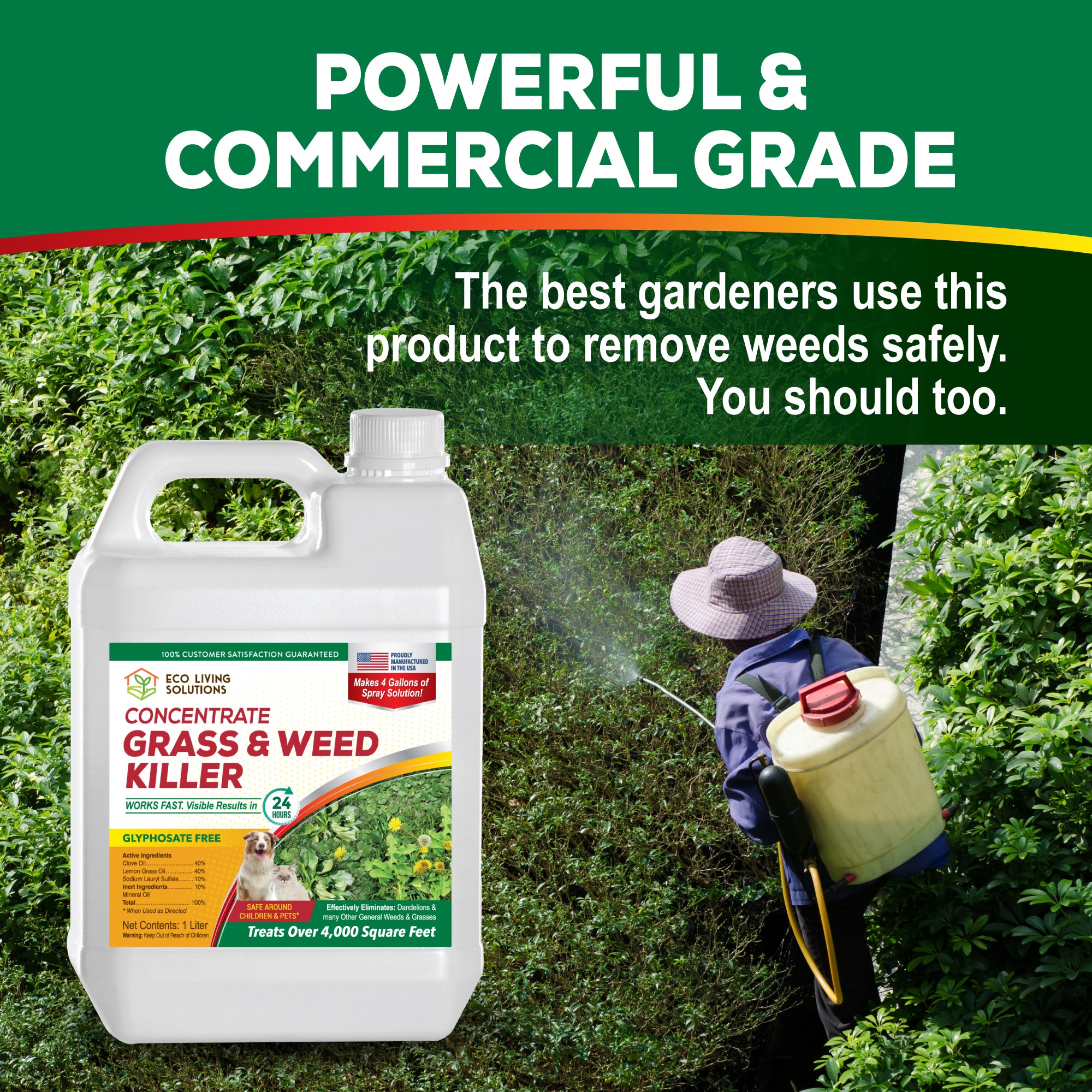 Natural Weed Killer Concentrate
Regular price
Sale price
$35.05 USD
Unit price
per
Sale
Sold out
Concentrated Weed Killer - 16x more concentrated. 1 quart makes 4 gallons, 1 pint makes 2 gallons. Formulated with a surfactant for increased coverage and penetration.

Treats Over 4,000 square feet - Great for treating large areas and for total vegetation control.

Pet Safe - No harmful ingredients, irritants, or allergens. Does not contain roundup or glyphosate. Weedkiller that's safe for dogs and cats.

Proudly Manufactured in the USA.

Fast Acting & Easy to Use - Works great with any conventional sprayer (pump, backpack, etc.) Eliminates weeds in 24 hours.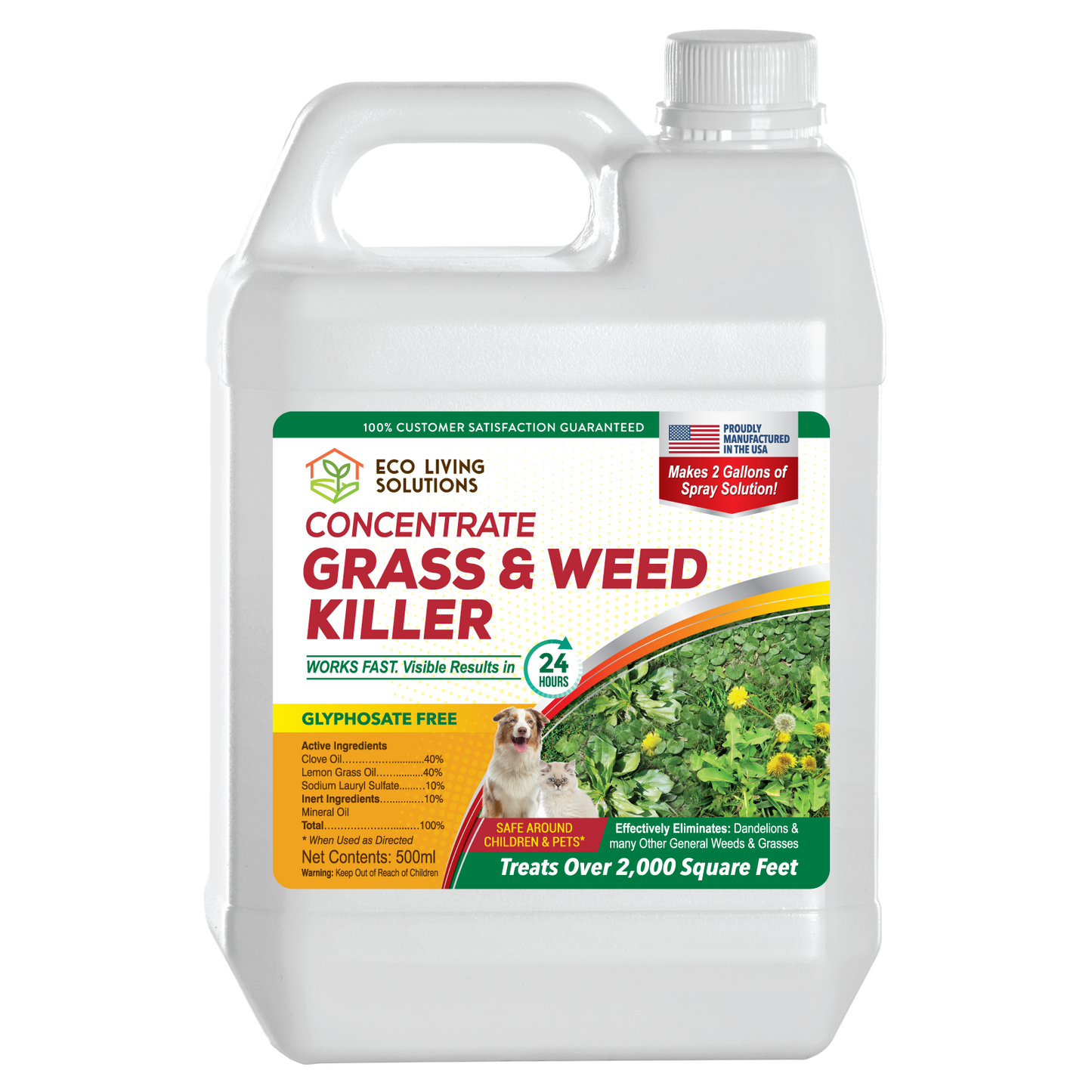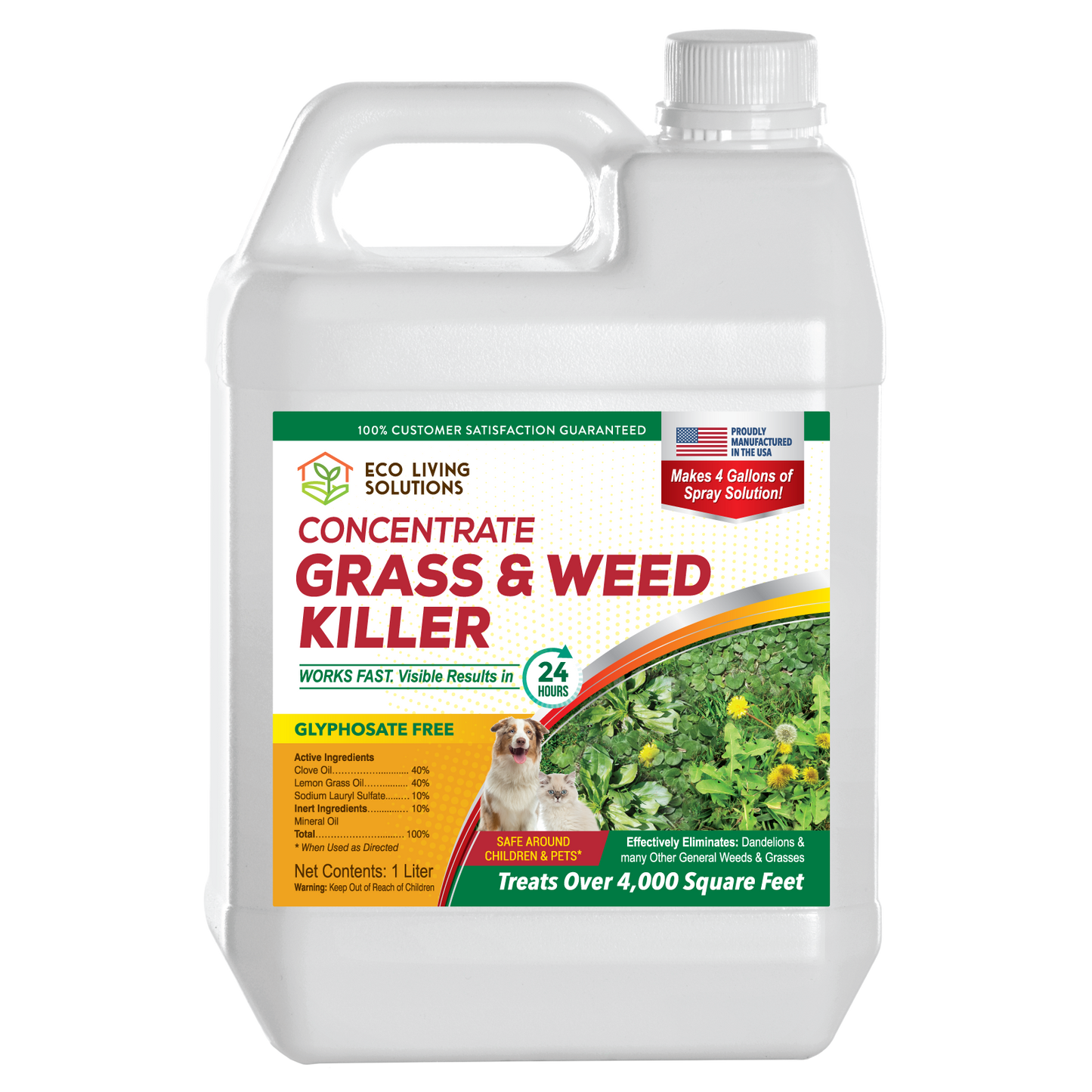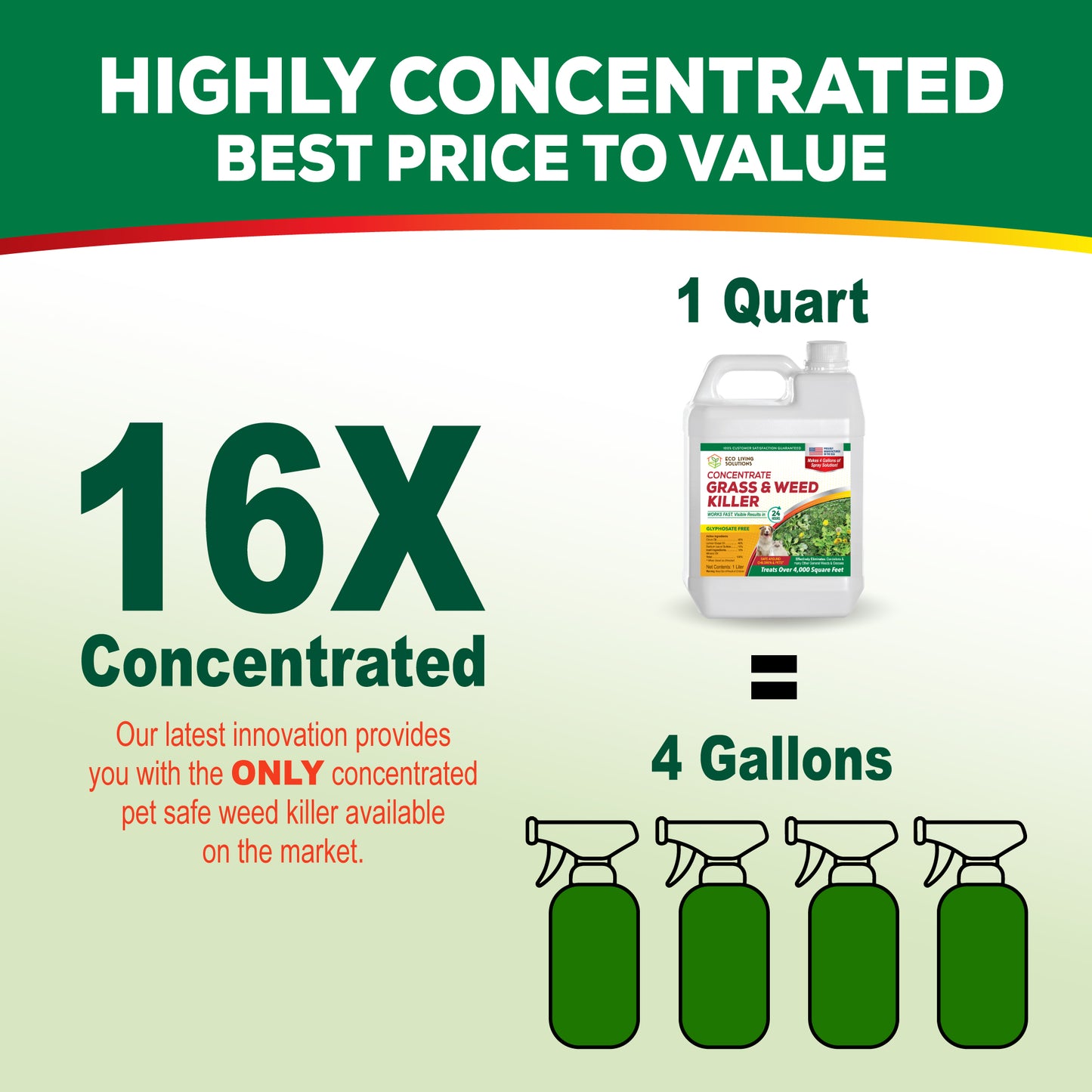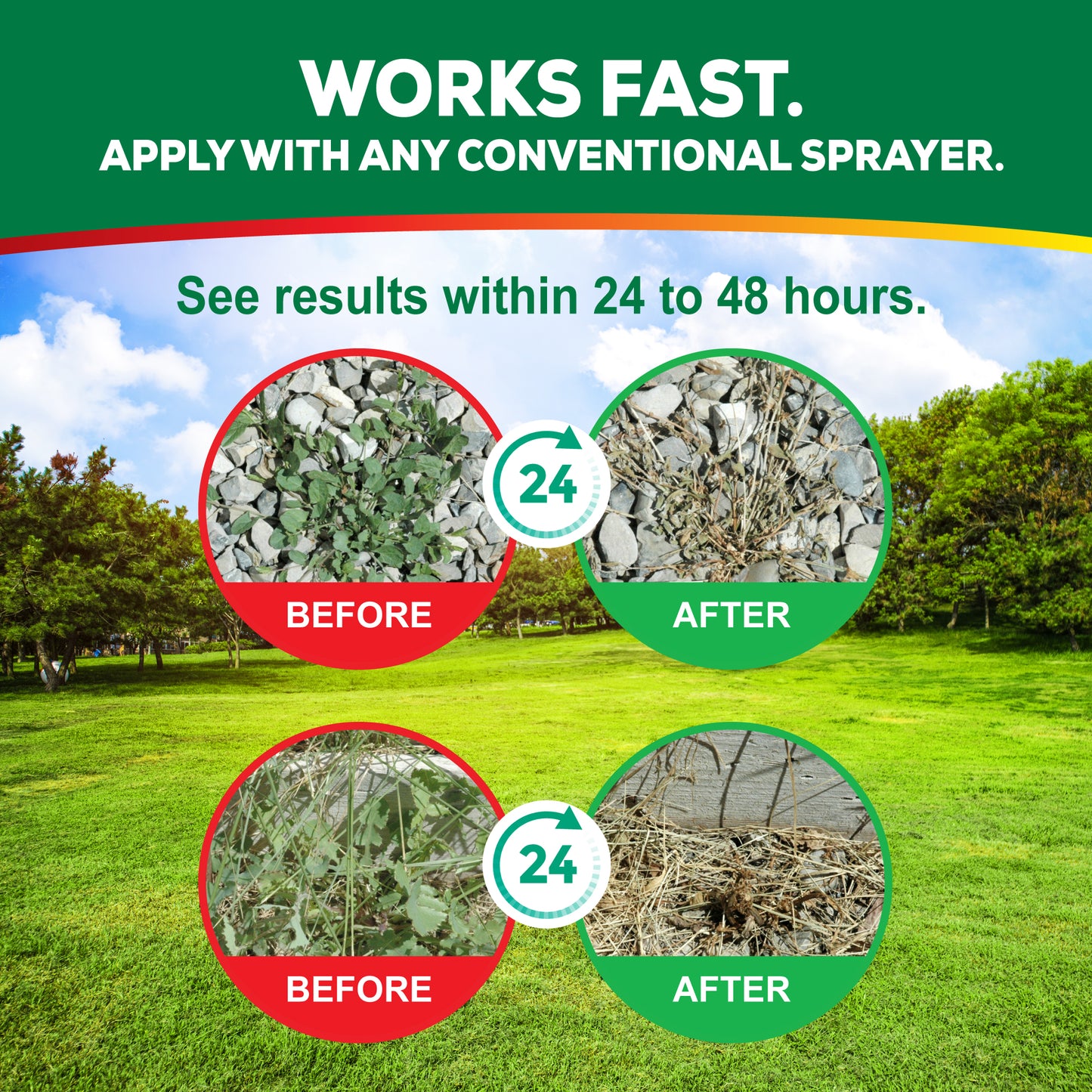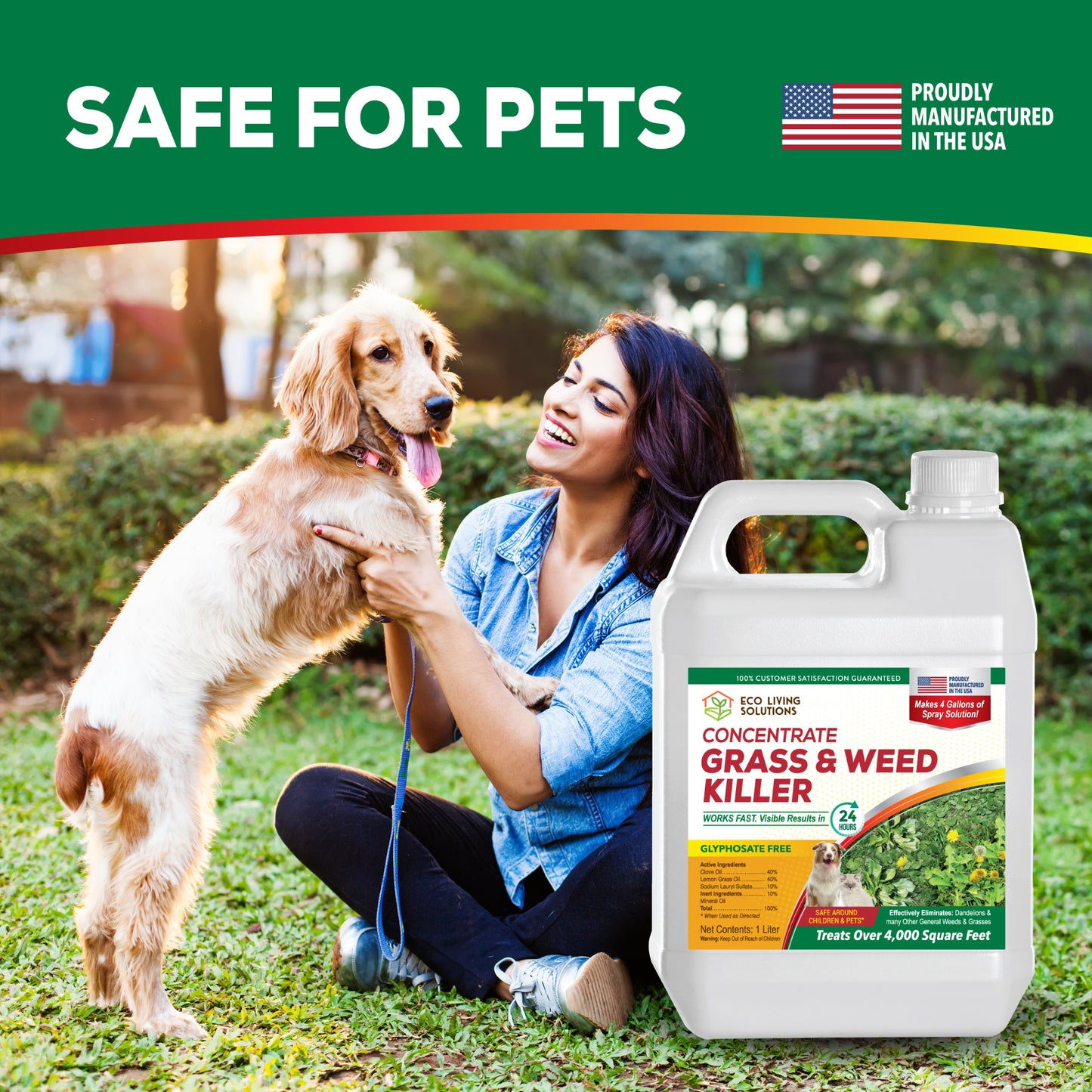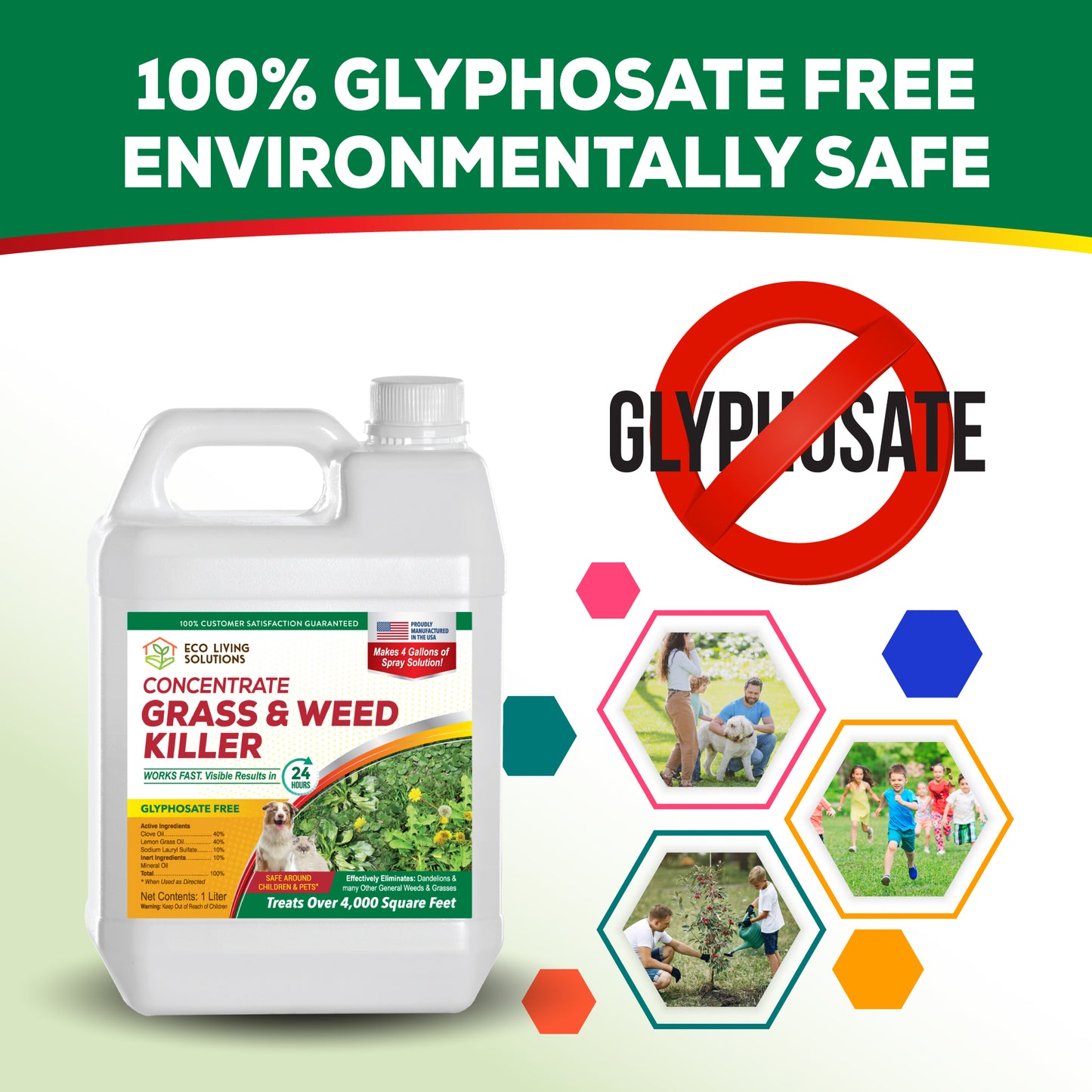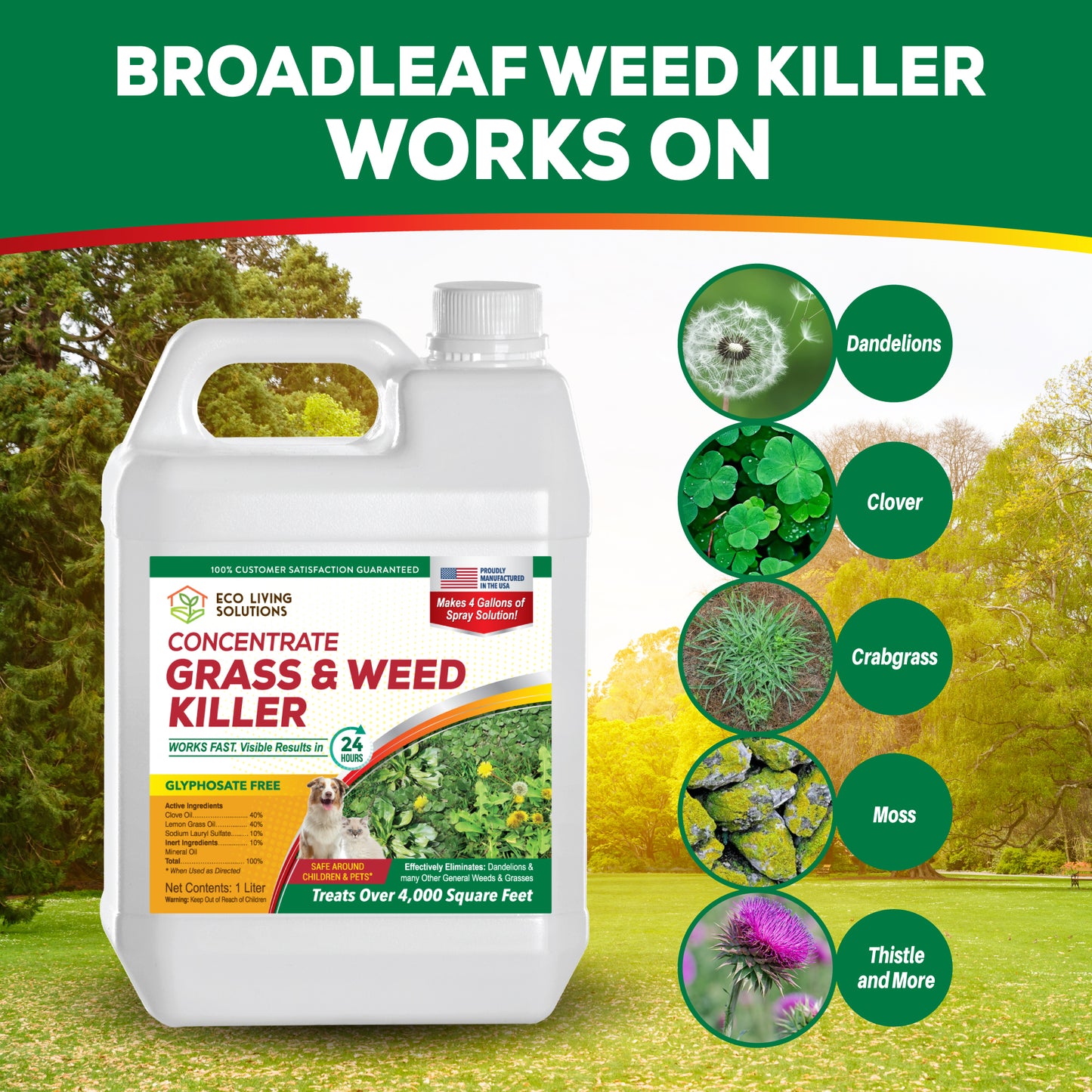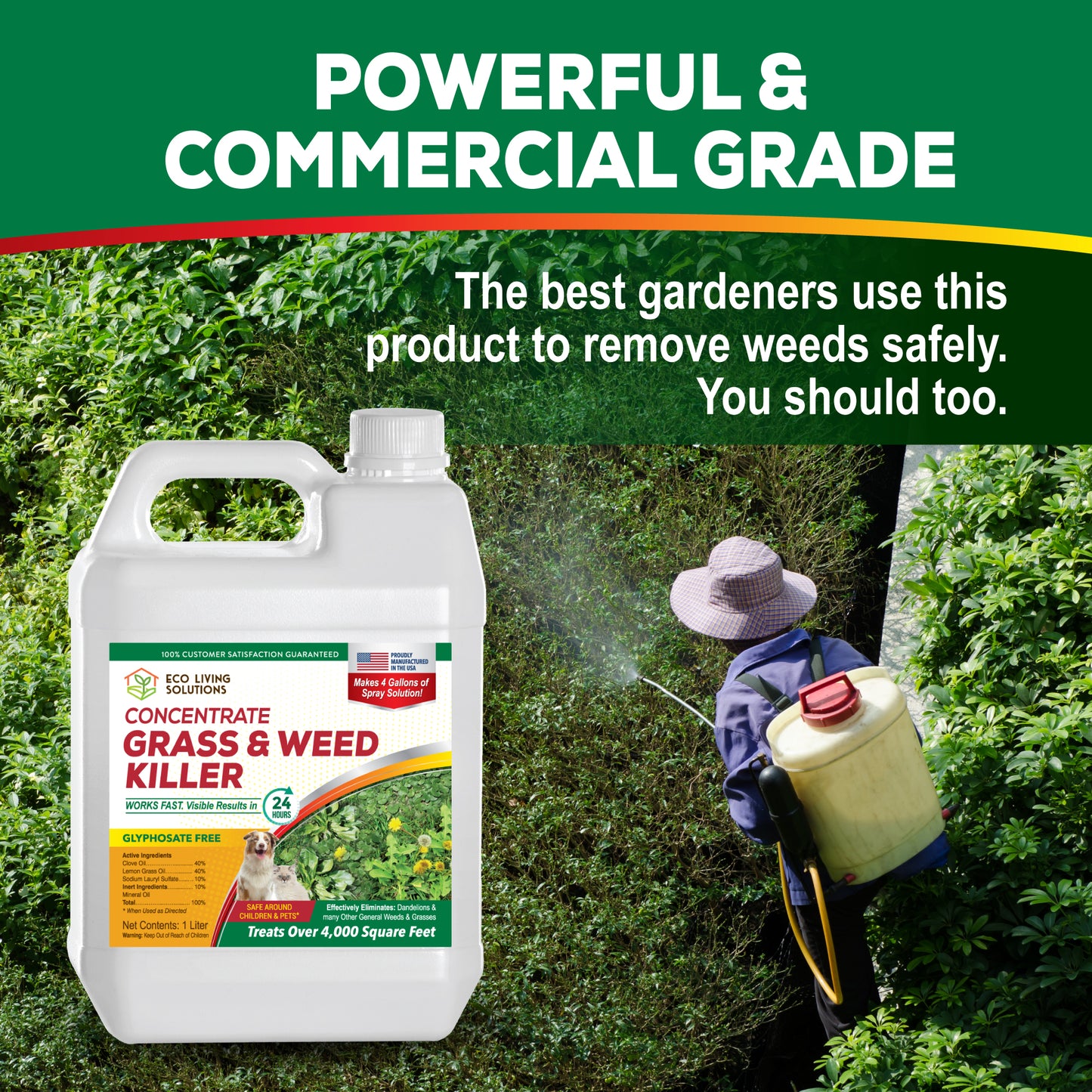 Frequently Asked Questions
These are the questions that we hear more often.
Our Natural Weed Killer comes pre-mixed and is ready-to-use (RTU.) A 1 Gallon container is designed to treat approximately 1,000 square feet of space, and is sufficient for most back yards, gardens, and lawns.
1. No dilution is required. The product is ready to use.
2. Set the trigger sprayer on your applicator to the finest mist setting - for the best coverage.
3. For best results, use the product in the early afternoon, during bright and sunny days at temperatures above >70 Fahrenheit. Do not use during, or immediately after it rained. The product works on contact herbicide.
4. Apply the product directly to the foliage/leafs of the weeds you wish to kill. Make sure all areas of the plant are covered. Do not spray the root zone or pour the product into the ground to kill the roots.
5. Allow the product 24-48 hours to work.
Our organic weed killer works on contact, eliminating all foliage and leafs that it is sprayed on. By combining the natural action of acetic acid and vinegar, with the historic performance of sodium chloride blended with a wetting agent (to help it stick to the leafs) - the product is able to eliminate all manner of weeds - FAST!
Yes, it will. Please note the product is a contact kill, it is non-selective. This means that it will eliminate all plants that it comes in contact with. Unfortunately, this means that if you are not careful, and use the product to eliminate dandelions on your lawn, you may get brown spots where the product has come in contact with the grass. If you are looking for a selective herbicide, this product may not be right for that application.
Don't see the answer you need?
That's ok. Just drop a message and we will get back to you ASAP.
Contact us